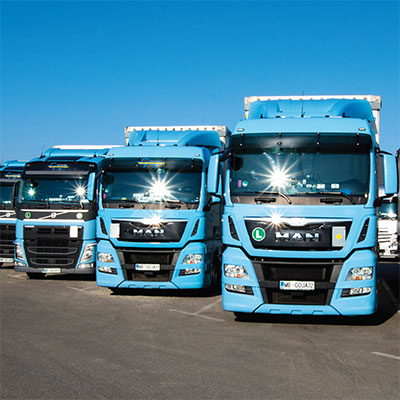 Transport and logistics
Our mission is to effectively provide comprehensive logistics services in the field of transport, customs and storage and to be a modern, dynamic and efficiently adaptable company that is able to perceive the needs of markets and customers and to be a partner in the environment where it operates.
Safety, quality and reliability are our fundamental principles in the provision of road freight services in domestic and international traffic. With the vehicles of our own fleet which comprises more than 80 trucks equipped with tracking, steering and communication devices, we carry out classical transports under tarpaulin, bulk cargo and merchandise exports to end users in domestic and international traffic. In cooperation with the diversified network of subcontractors, we organize and implement all types of other and specific forms of land and maritime transport.
Road transport is experiencing rapid development, followed by digitization and technological changes. These are the trends we follow as well. With the help of transport management systems, we monitor the driving behaviour of our vehicles, alert and operate the driver, fuel consumption and transport flows.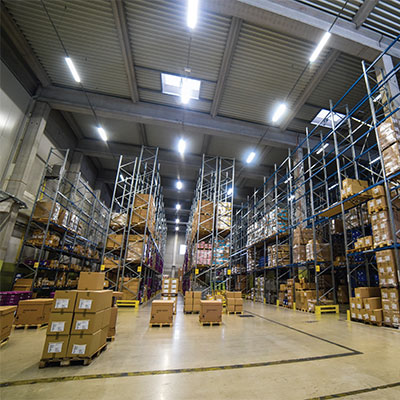 Complete logistics solutions
The main activity is being successfully upgraded with the interlinking of road, rail, maritime and air transport services. We offer comprehensive logistics solutions - we arrange all types of acceptance of goods, brokering, representation, insurance, border clearance, warehousing and pick-up with all accompanying shipping and delivery activities.
This makes us a one-stop shop for our customer, which means greater responsiveness during the whole process, greater business transparency and more favourable conditions.
We cover all forms of transport - classical, intermodal and combined transport. We can provide our customers with quality and affordable transport services both at home and abroad. We offer all services in domestic traffic within Slovenia, import and export, in transit through Slovenia and in transit to and from Luka Koper.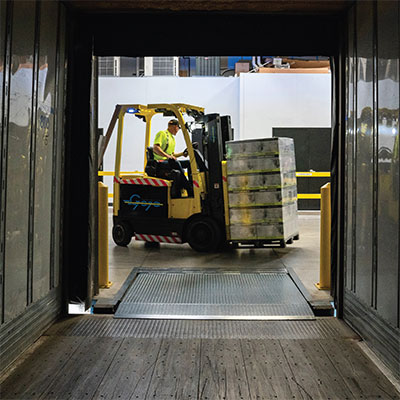 Warehousing
Špedicija Goja is located in Ptuj with more than 4,000 square meters of storage space. We make classical, flow and customs warehousing. Our warehousing services are adapted quickly and efficiently to the specific wishes and needs of our customers.
Within the business centre Goja there are covered and adequately large storage areas with storage racks. Our warehouse staff with all the necessary storage equipment - hand trucks, racking and forklift trucks - ensure that the goods are appropriately assembled, stored and secured.
In our warehouses, we do all necessary work, such as unloading and loading of goods, picking and packing goods and preparing goods for pick-up and dispatch with all accompanying documents. In our high volume warehouse, we guarantee the safety of work procedures and the traceability of goods, as we use portable bar code scanners when picking up goods.
Your goods are adequately insured in our warehouses.