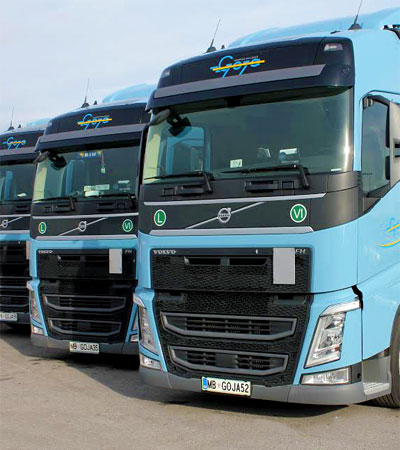 Transport and logistics
Road transportation of goods
Safety, quality and reliability are our principle guidelines for ensuring services of road transportation of goods in the interstate and international traffic.
With the vehicles of our own fleet, which includes 60 trucks, equipped with devices for tracking, guidance and communication, we perform classical transports with curtainside trailers, transports of bulk goods and goods delivery to end customers. In cooperation with an extensive network of subcontractors we also organize and perform all kinds of other and specific method of ground transport.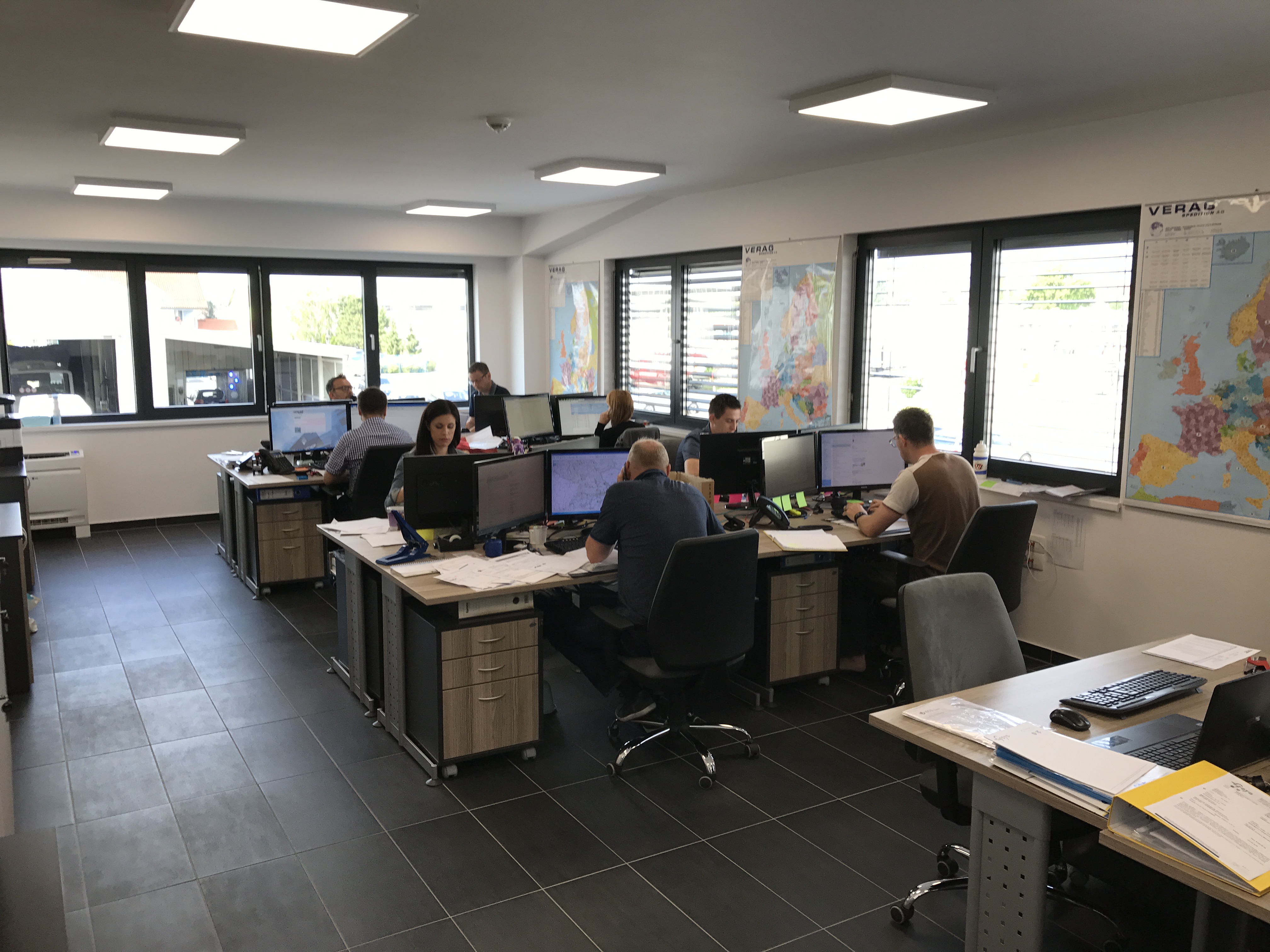 Integral logistic solutions
Recently we started to successfully upgrade traditional activities of the company that helped Goja within two decades to consolidate its leading position in the region, with a combination of services in the road, rail and air traffic.
To our clients we offer an integral set of custom solutions that include all kinds and forms of collecting goods, distribution, representation an insurance, border clearances, storage with accompanying activities, dispatch and delivery and organization of complex multimodal logistic projects.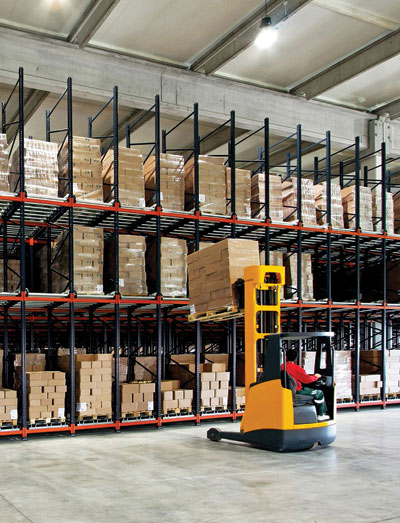 Storage
In our own storage facilities at the headquarters in Ptuj, Špediciija Goja executes all operations of classical, interim and customs storage.
Storage capacities, purpose and nature and scope of the services can be quickly and efficiently adjusted to specific needs of the customers.
The geographical position of the company with the proximity of three neighboring countries, priority Pan-European corridors and Slovenian motorway network, with excellent connections to leading ports in North Adriatic Sea and own business units at the border crossings on main traffic routes towards the heart of Balkan and Middle East offers efficient possibilities to optimize storage with supply, dispatch and delivery times.