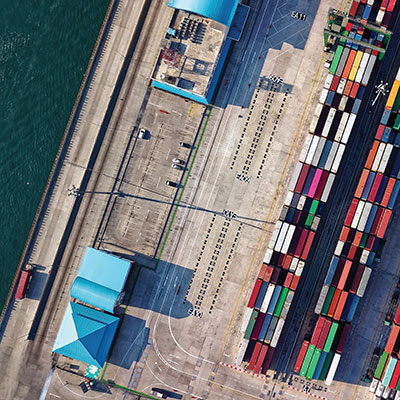 Container transport
Container transport
We provide transport of shipments to all locations around the world.

Container transport enables the transportation of all types of cargo, including the most demanding, by road, rail and sea across Slovenia and abroad.
We organize container transport from and to the Port of Koper or other shipping ports.


In doing so we organize the entire logistical process - deliver the containers to our customers in front of their warehouses or bring them to our warehouse, where we organize dispatch. Through our warehouses we tranship and store the containers and distribute them directly to customers. For the loading and unloading of containers, we use a mobile loading ramp.
The freight container transport service comprises a range of different services, from the delivery of an empty container to the customer, to the land transport of the container to the port, loading onto the ship and overseas transport to the destination port.