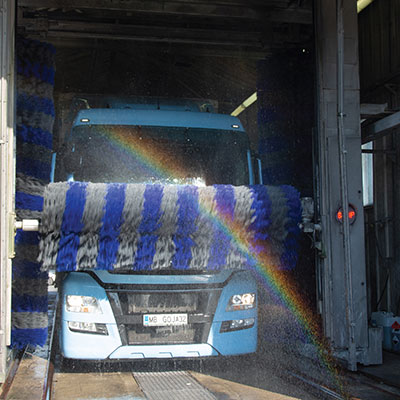 Car wash
Car wash
At the company's head office in Ptuj, we provide carwash services for cars and trucks. In automatic car wash, we use only up-to-date soft brushes, which are optimal for cleaning vehicles and do not damage the varnish. The car wash also has a drying and waxing system.

In addition to cleaning your vehicle in an automatic car wash, you also have a vacuum cleaner at your disposal, and can also clean the interior of your vehicle.
We offer quick, thorough and efficient internal and external cleaning of trucks with trailers and semi-trailers, buses, combined vehicles and cars.
avtopralnica@spedicija-goja.si